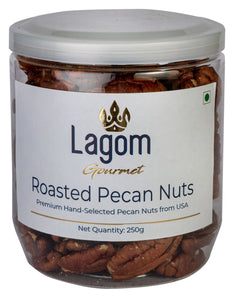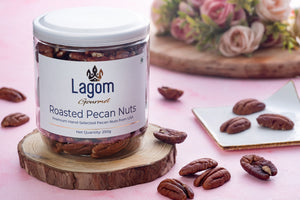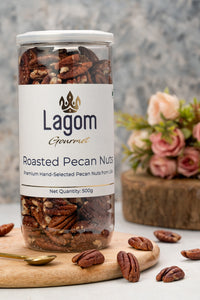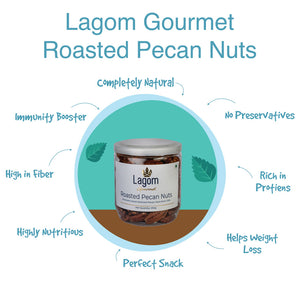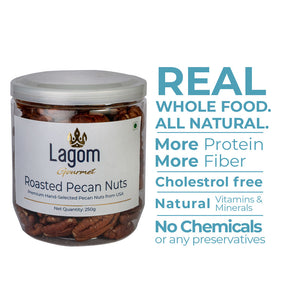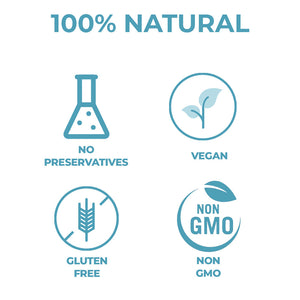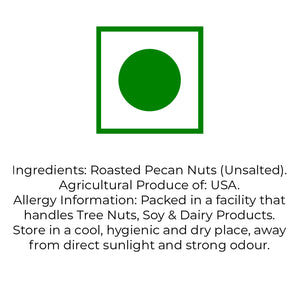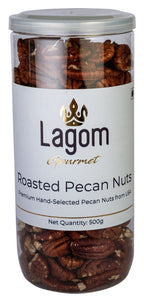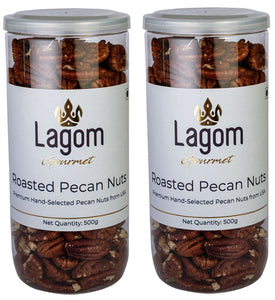 Lagom Gourmet Roasted Unsalted Pecan Nut Kernels
M.R.P. (Inclusive of all taxes): ₹799.00

Price:
Price per unit:
Net Quantity: Available in 3 pack sizes - 250g, 500g and 1 Kg.

Agricultural Produce of USA.

Fresh, crunchy and nutty. Hand-picked and carefully selected quality.

Zip-lock Pouch with an airtight seal to ensure the product is protected and fresh.

Quality assured - Our products are rigorously tested against the industry's best quality standards.

Hygienically packed in facility meeting FSSAI Food Safety Standards.

Ingredient Type: Vegetarian.

Shelf Life: 7 Months / 210 Days.

Store in a cool, hygienic and dry place, away from direct sunlight and strong odor in an airtight container after opening the pack.
Additional Information:   
Name of the manufacturer/packer: Lagom Food Labs Private Limited.
Address of the manufacturer/packer: Unit No. 127, Building No. E7, Bhumi World Industrial Park, Pimplas, Bhiwandi, Thane. FSSAI License No.: 11521018000490.
Grievance Offer / Customer Care Manager Contact Details: +91 96-99-953952 | care@lagominc.com
Country of Origin: United States of America.
Common/Generic name of the product: Pecan Nuts.
Net Quantity: 

Available in 3 pack size - 250g, 500g and 1 Kg.
Best before/Expiry Date: 30-06-2022.
Dimensions of the products:
Net Quantity/Size: 250g: 9cm (L) x 9cm (W) x 9cm (H)
Net Quantity/Size: 500g: 9cm (L) x 9cm (W) x 18cm (H)
Net Quantity/Size: 1 Kg: 18cm (L) x 9cm (W) x 18cm (H)