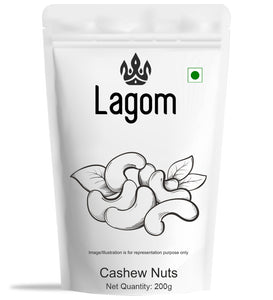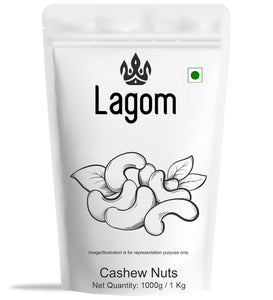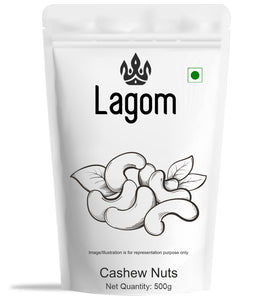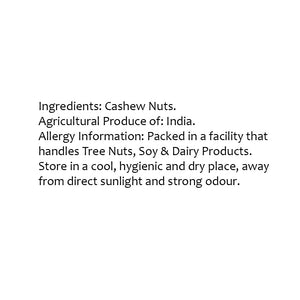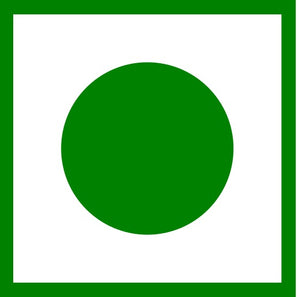 Lagom Cashew Nuts W320 (Kaju)
M.R.P. (Inclusive of all taxes): ₹349.00

Price:
Price per unit:
Net Quantity: Available in 3 pack sizes - 200g, 500g and 1 Kg.

Agricultural Produce of India.

Fresh, crunchy and nutty. Hand-picked and carefully selected quality.

Zip-lock Pouch with an airtight seal ensures the product is protected and fresh.

Quality assured - Our products are rigorously tested against the industry's best standards.

Hygienically packed in facility meeting FSSAI Food Safety Standards.

Ingredient Type: Vegetarian.

Shelf Life: 9 Months / 270 Days.

Store in a cool, hygienic and dry place, away from direct sunlight and strong odour in an airtight container after opening the pack.



Cashew Nuts
If you are craving premium quality cashew nuts then we recommend trying delicious Lagom Cashews nuts.
These scrumptious cashews can be used for desserts and savoury snacks, and they are also high in nutritional value. Whether you're planning to include them in a dish or use them just as a garnish, you will always be amazed by their freshness and texture. You can also fry these little treats and eat them as a tea-time snack, or use homemade cashew paste as the base for your main course gravy.
Lagom Cashew Nuts are available in 200gm, 500gm and 1 Kg packs.
Our premium quality cashew nuts are delivered in airtight packs to retain their texture, crunch and freshness. On opening the box, you will notice that they are superbly fresh and crunchy.
Not to forget, cashew nuts are also the best source of calcium and magnesium which can help prevent many health issues like high blood pressure, hair loss, heart attacks, and cancer. Cashews are also great antioxidants and can improve your digestion and skin quality. 
Daily consumption of cashew nuts can be a great way to calm your nervous system and enjoy a pleasant night's sleep.
Farm to fork
Lagom Cashew nuts are high-quality and hand-picked nuts that are seasonally sourced from India. We receive these nuts from only the best farmers in the country which helps us maintain product quality. The cashew nuts are also packed in a temperature-controlled environment which keeps them fresh for a long time.
Once in our packaging facility, they are sorted depending on their quality and size. Only the ones that pass our quality standards are processed further and packed in different pouches containing the same-sized nuts to provide convenience to our customers.
We also make sure that no preservatives or chemicals are used during the process of harvesting or packaging the cashew nuts to keep them as natural as possible. Lagom Cashew Nuts come in different-sized packets and can be stored in airtight containers for a long.
Additional Information:   
Name of the manufacturer/packer: Lagom Food Labs Private Limited.
Address of the manufacturer/packer: Unit No. 127, Building No. E7, Bhumi World Industrial Park, Pimplas, Bhiwandi, Thane. FSSAI License No.: 11521018000490.
Grievance Offer / Customer Care Manager Contact Details: +91 96-99-953952 | care@lagominc.com
Country of Origin:

 India

.
Common/Generic name of the product: Cashew Nut/Kaju.
Net Quantity: 

Available in 3 pack sizes - 200g, 500g and 1 Kg.
Best before/Expiry Date: 31-12-2023.
Dimensions of the products:
Net Quantity/Size: 200g: 13cm (L) x 5cm (W) x 21cm (H)
Net Quantity/Size: 500g: 16cm (L) x 6cm (W) x 26cm (H)
Net Quantity/Size: 1 Kg: 21cm (L) x 8cm (W) x 31cm (H)